Dogs in Memorial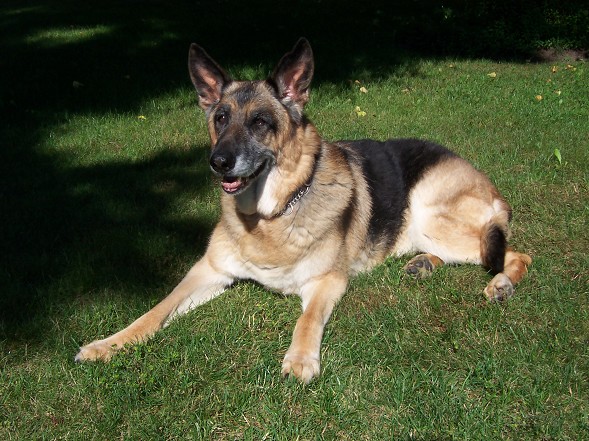 Cedar's Timber owned by Gary Roe – January 17, 1995 – July 24, 2007
This page is devoted to our Special departed Companions. They are with us for such a short time, but have added so much to our life and those around us.
The angel has come and taken them to Heaven and they are now looking down on us.  We will never forget them.
Jubilee's Night Light, CGC, TD, TDX (Beau) 
Cocker Spaniel  June 29, 1999 – June 26, 2006
Beau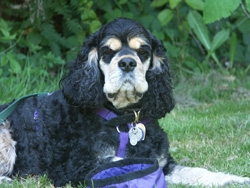 Stacy and Jackie are deeply sad to announce that Monday, June 26th
our loving boy, Jubilee's Night Light, CGC, TD, TDX (Beau) – Cocker
Spaniel, crossed the Rainbow Bridge.
In Beau's brief time he accomplished much – finding his true love in
tracking – a sport in which he excelled. He began his tracking
training with a total novice June 15th 2004. He became certified to
enter a TD test by Sil Sanders on April 13th 2005. Beau went on to
pass his first TD test November 13th 2005 at the Chuckanut DTC
tracking event in Bow, WA. The judges were Barbara Adcock and
Sil Sanders. Then the next Sunday he passed a second TD at the WSOTC
TD test November 20th also in Bow, WA.
The judges were Stephanie Gonyeau and Franna Pitt. From there he passed
his TDX test at the WSOTC Spring test held at Ft. Lewis on his first
attempt April 23rd 2006. The judges for that test were Stephanie
Gonyeau and Roy Fair. He was described by many as smart, serious,
reliable, patient, good-hearted, sweet, and beautiful. He was amazing!
Beau became noticeably ill June 4th when training for VST and was
treated for irritable bowel condition. His condition was finally
diagnosed June 15th as a malignant sarcoma of the spleen which had
spread to the liver and abdominal wall. The cancer was a rare
extremely aggressive variety that quickly caused extreme damage to
his liver. He would have been seven years old this Thursday, June
29th. Beau passed with us at his side while lying in a grassy field,
feeling the wind, and hearing the birds.
I want to say thanks for the support we received as we trained and
explored all the sporting possibilities available here in this great
dog community! And of course a special thank you to the tracking
community for all the laid track, coaching, counseling, and support
you gave us during our two years of learning. Our participation in
this sport not only gave Beau and I a deeper bond, but has also lead
me to some new wonderful friendships.
In deepest sorrow,
Stacy and Jackie